https://unsplash.com/@nickmorrison (Featured image)
You know those little pictures or animations you see on the side of website that usually has advertisements for big companies? Those are web banners, they are clickable ads that will usually take to some sort of landing page. The design process for this kind of thing is usually a very important thing. You have to think about how it will look in conjunction with the rest of your brand identity, and make sure that it does not look bland. It is especially good when it is animated and looping. These are the most popular sizes to use for web banners.
300×250 – Medium rectangle.
336×280 – Large rectangle.
728×90 – Leader board.
300×600 – Half page or large skyscraper.
320×50 – Mobile leader board.
Now that I have explained the importance and making for a web banner, I will try to give some good examples of web banner templates to use. 5 different types will be listed, and i will talk about how all of them work as a base.
5 examples of free online resources that a designer could use as a "template" for Web Banner Ad designs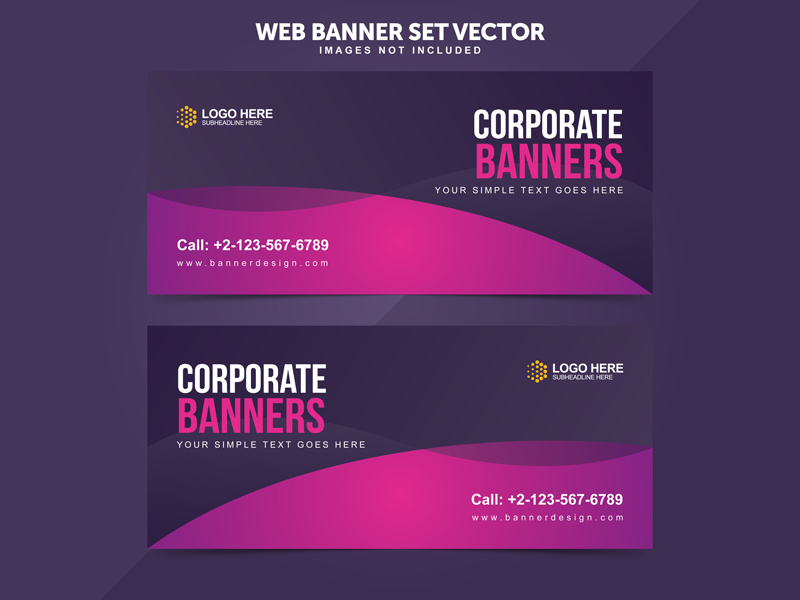 This is an example of a very simple web banner that says what only needed to said. Just a logo, a slogan and phone number on the bottom corner. It has a color that shows a very soothing feeling.
Local Job Listing for a Web Banner Designer
Now I will show you what I found when searching a job listing making a web banner for a big company online. What i ended up finding for the job listing is one titled "Website designer", a job listed by Robert Half. Here is an excerpt from it.
"Description The Creative Group (TCG) is looking for an innovative and experienced website designer who is dedicated to creating elegant solutions for complex design challenges. If you are ready for a challenging opportunity in a rapidly changing environment, apply today. What you will get to do every single day • Enhance online usability and visual appeal while preserving branding and optimizing functionality." You do need web experience though. The salary is about 100k.